Description
DJI Agras T10
The Ideal Drone for New Farmers
The DJI Agras T10 brings a highly compact-yet-powerful aerial solution to agriculture sites of all sizes and needs. An 8 liter tank and spray width of up to 5 meters allow the aircraft to cover up to 6 hectares/hour.
Lightweight and Convenient
A carbon fiber composite body keeps the Agras T10 both lightweight and strong. It can also fold down by 70% for more convenient transportation. The battery and tank can be quickly attached and detached to make refilling more efficient.
Precision Spraying, No Redundancy or Leakage
The Agras T10 features a four-nozzle design with an output rate of up to 2.4 liters per minute. A dual-channel solenoid flowmeter controls the nozzles for even spraying and precise volume control, critical for pesticide spraying.
Eliminate Blind Spots with a Spherical Radar System
The spherical radar system perceives obstacles and surroundings in all environments, weather conditions, and viewing angles, regardless of dust and light interference. Automatic obstacle avoidance and adaptive flight functions help ensure safety during operation.
Dual FPV Cameras for Improved Awareness
Equipped with dual FPV cameras, the Agras T10 provides clear front and rear views and lets you check flight status without needing to turn the aircraft mid-flight. And a bright searchlight doubles the aircraft's night vision capabilities, creating more nighttime operation possibilities.
Designed for Long-Term Service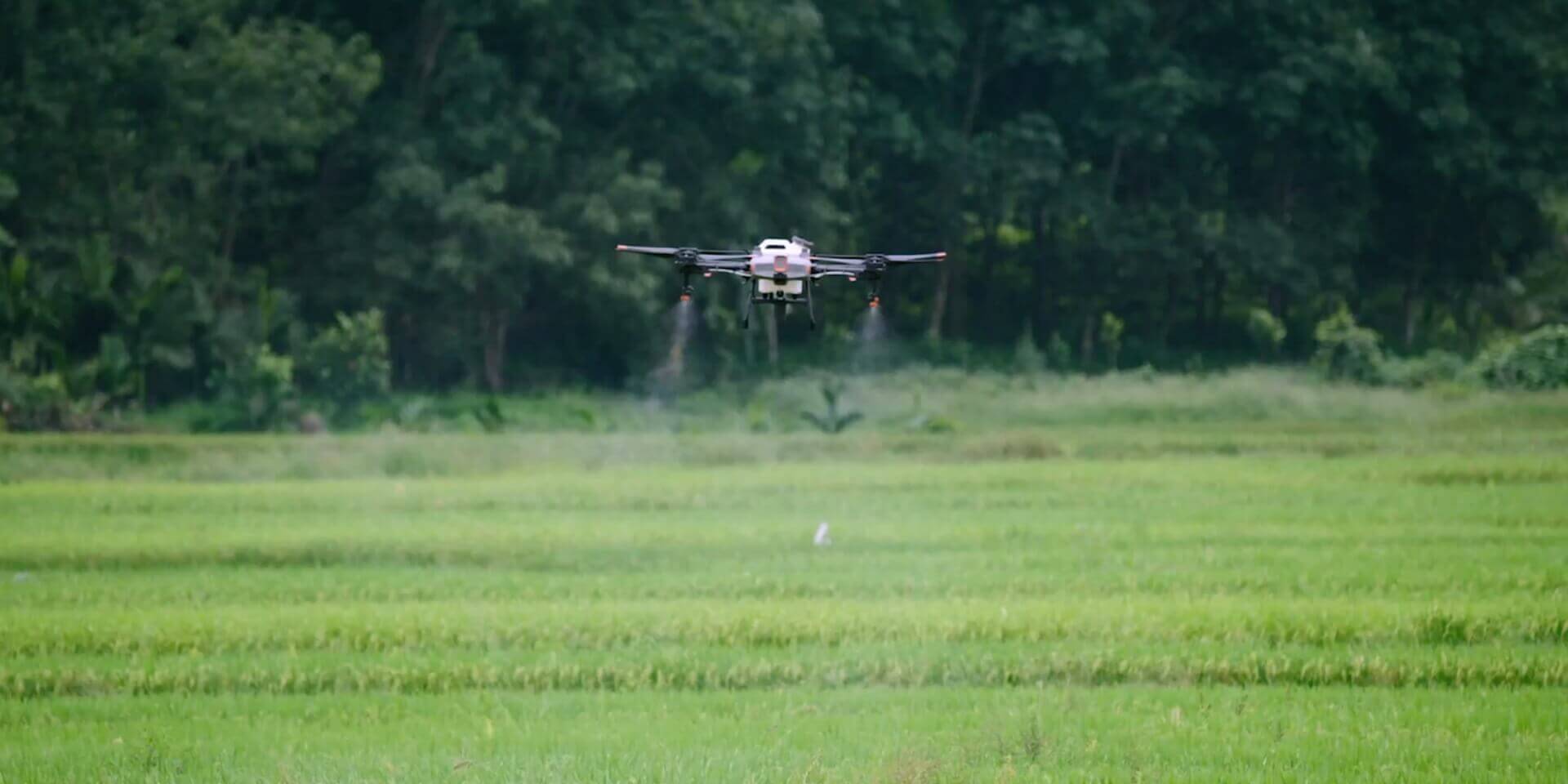 The Agras T10 control module has a fully enclosed structure for added durability. All critical components have three layers of protection and are IP67 rated. Ideal for long term use of pesticides and fertilizers, and to resist dust and corrosion.